How to Prepare Your Furnace for Winter
Winter is coming and it's time to think about getting your furnace ready for winter.
Sure, you haven't thought about it much over the last few months because it has been so warm here in Tempe and the Greater Phoenix area, but now it's time to put a little bit of effort into your heater so it can keep you warm all winter long!
Read on for some tips on how to get your furnace ready for winter or reach out to our expert heating contractors in Tempe, AZ for help or for any questions you may have!
(480) 584-3226
Call Now
Check Your Furnace Filters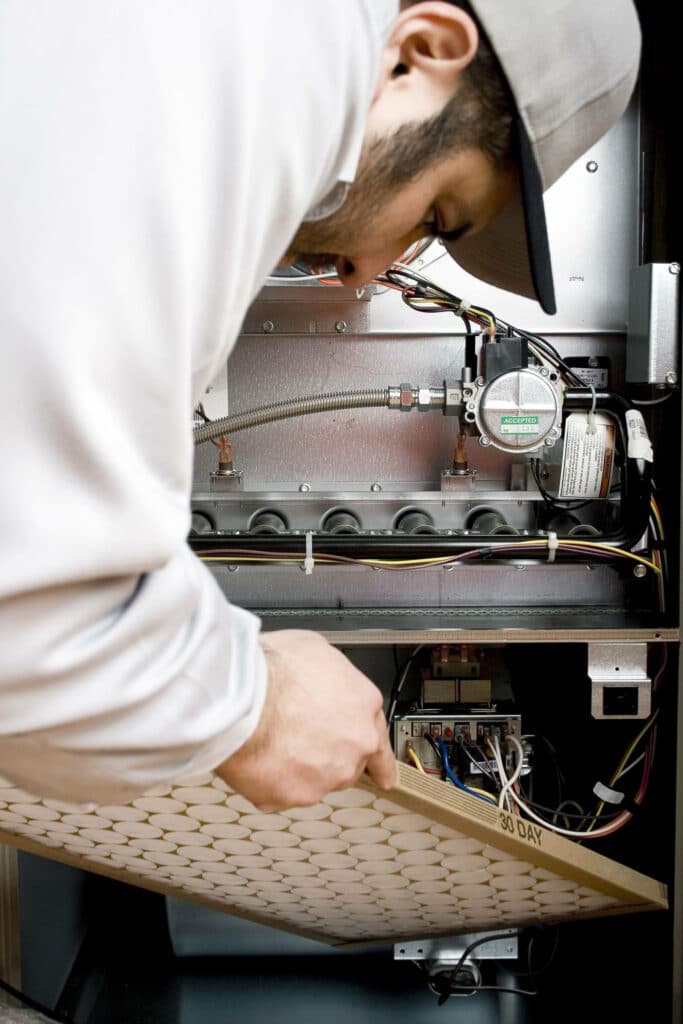 You probably hear this a lot, and that's because it is important. Your furnace filter collects dust and other particles that come in through your furnace intake. Without it, all of these would go into your home. Over time, though, it gets full. This means that your furnace has to work harder than ever to pull air in so it has air to heat up. When the furnace works hard for a long time, it wears out. Changing your filters every 30-90 days to preserve the life of your furnace is an important part of heating maintenance you can take care of yourself.
Clean Your Ducts & Airways
This also prevents your furnace from working harder than it needs to in order to get air to heat. Even if you just have a fraction of an inch of dust buildup in your ducts, your furnace will use more energy than it would if those were
Clean the Area Around Your Furnace
The more stuff, including dust, leaves, etc., that you have around your furnace, the greater chance there is that this will end up in the air that you're breathing. In addition, having too much stuff around your furnace can increase the chances that your furnace will start a fire.
Install a Programmable Thermostat
This helps ensure that your home is warm when you need it to be warm, but it prevents your home from remaining warm when you're not there. You don't have to worry about forgetting to turn the thermostat up or down anymore, because the program will take care of everything. This can save your furnace all of that extra work, making it last longer
Get a Furnace Inspection or Tune Up
In addition to all of this, which you can do yourself, it's always a good idea to have a heating service technician inspect your furnace and complete any required furnace maintenance before you start using your furnace this season.
During your furnace maintenance visit, your tech will examine your furnace, test for a few things, then let you know how your furnace is doing. If it turns out that you need furnace repair, we'll get that on the schedule before it gets too cold. Otherwise, you'll know that your furnace is in great shape going into the winter!
Help from the Tempe Furnace Experts
If you're having issues with your furnace, need to schedule a furnace tune up, or have any furnace-related questions, reach out to Peterson Air Care & Home Services! Our Tempe furnace experts are standing by to help!
Book Now