Evaluating Indoor Air Quality in Tempe, AZ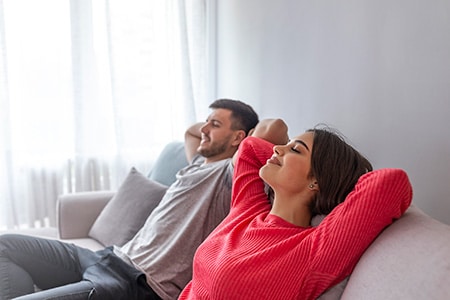 Do you often ponder about the state of your indoor air quality? Are you in search of a trustworthy and efficient organization to conduct an indoor air quality assessment in Tempe, AZ? Peterson Air Care is at your service, committed to enlightening you about your home's air quality, which can be a significant factor affecting your health.
Our experts specializing in indoor air quality testing assure prompt arrival, meticulous and accurate testing, and rapid delivery of results. Not only can we provide you with data, but we can also assist you in identifying the indoor air quality solutions you desire and require. Reach out to us today for comprehensive insights.
(480) 584-3226
Call Now
Why Should You Consider Tempe Indoor Air Quality Testing?
Wondering if Tempe air quality testing is the necessary step for you and your family's health? Here are some circumstances under which we strongly advocate for it.
Proximity to Construction Sites: Do you live near a construction area? Have you recently weathered a storm that churned up dust and debris, or experienced smoke and/or ash invading your air in the past few months? All of these factors can drastically affect your Tempe air quality.
Health Concerns: Do you find yourself struggling with allergies, asthma, or other health issues more frequently at home than elsewhere? This could be a tell-tale sign of poor indoor air quality in your Tempe, AZ residence.
Mold and Mildew: If you suspect the existence of mold or mildew in your house, even if it remains invisible to the naked eye, it's crucial to get your air tested.
Unusual Odors or Tastes: If you notice that your home's air tastes or smells strange and you can't pinpoint why, indoor air quality testing can help you determine the cause.
Industrial Exposure: Living near a manufacturing or chemical plant, a natural gas processing plant, or another facility that could potentially emit harmful chemicals and fumes can negatively impact your indoor air quality.
High Levels of Smog: If your outdoor environment consistently reports high quantities of smog or frequent air quality alerts, remember that this polluted air can infiltrate your home via your HVAC system, affecting your Tempe air quality.
Beyond these reasons, you might choose to conduct indoor air quality testing in Tempe, AZ, simply to attain peace of mind.
Peterson Air Care: Improving Indoor Air Quality In Tempe, AZ And The Surrounding Areas
At Peterson Air Care, we offer a diverse array of Tempe air quality solutions. Based on the findings of your indoor air quality testing in Tempe, AZ, we will tailor a solution that addresses your specific issues, rather than generic or widespread problems.
When it comes to assessing indoor air quality in Tempe, AZ, precision and speed in delivering results are of paramount importance. Our team, backed by years of experience, can carry out these tasks swiftly and efficiently, while ensuring the quality of results you need.
Contact Peterson Air Care today to schedule your indoor air quality testing. Let's take a step towards healthier living in Tempe, AZ, by ensuring clean and pure air in your home.
(480) 584-3226
Call Now