How to Choose the Best Air Conditioner for Your Tempe, AZ Home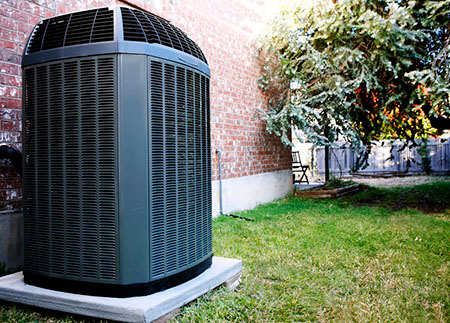 When it comes to Tempe air conditioning equipment for your home, you have numerous alternatives. The best option for you will most likely differ from the best option for someone living in a different house.
While there is no one-size-fits-all solution for Tempe air conditioners, there are several important factors to consider when buying a new air conditioner. Here's what you need to know about the many types of air conditioners on the market so you can choose the best one for you.
Keep reading to learn how to choose the best home ac in Tempe, or give our Tempe HVAC specialists a call today!
(480) 584-3226
Call Now
The Top 5 Considerations For Buying a Tempe Air Conditioner
Your house's size. Larger homes, in general, require larger A/C units, or you may opt to install two, each to cool a separate area of your home. We'll inspect your home and go over your alternatives with you.
Your trends of air conditioning consumption. If you use your air conditioner every day for 9 months of the year, your demands are different than someone who uses it a few times a week for 6 months. We'll acquire a sense of your usage habits before making recommendations.
Your preferences for energy conservation. Energy Star-rated units are more expensive up front, but they can save you money in the long term. We will assist you in determining the best home AC in Tempe for you and your family.
Your financial situation. If you're looking for low-cost air conditioners, we'll try our best to locate equipment that won't break the bank. We can also assist you in locating financing alternatives so that you and your family may obtain the cooling you want.
Your Tempe Air Conditioning Options
You should choose the air conditioner that is best for your home. Here's the lowdown on the different types so you can pick the one that will work for you.
1. Central AC
In the United States, central air conditioning is the most well-known form of air conditioning. It consists of an exterior unit that cools air, which is subsequently forced via ductwork by the furnace fan. It is time-consuming to install, but it will chill your entire home.
2. Hybrid/Heat Pump AC
Heat pumps and hybrid air conditioning units function by sucking hot air out of your home in the summer and bringing it in during the winter. They can switch between gas and electricity depending on which is the most efficient at the time, saving you money while keeping you cool.
3. Ductless Mini-Split AC
A ductless air conditioning system lets you cool off certain areas of your house without having to cool the entire house. It can save you money if you just need to chill one or two rooms or regions at a time. You can typically connect up to four interior registers to one outside device.
Give us a call at Peterson Air Care and Home Service today and we will help you find the best home AC in Tempe for your home and your needs. Call today to get the answers you need now.
(480) 584-3226
Call Now