Tank vs. Tankless Water Heaters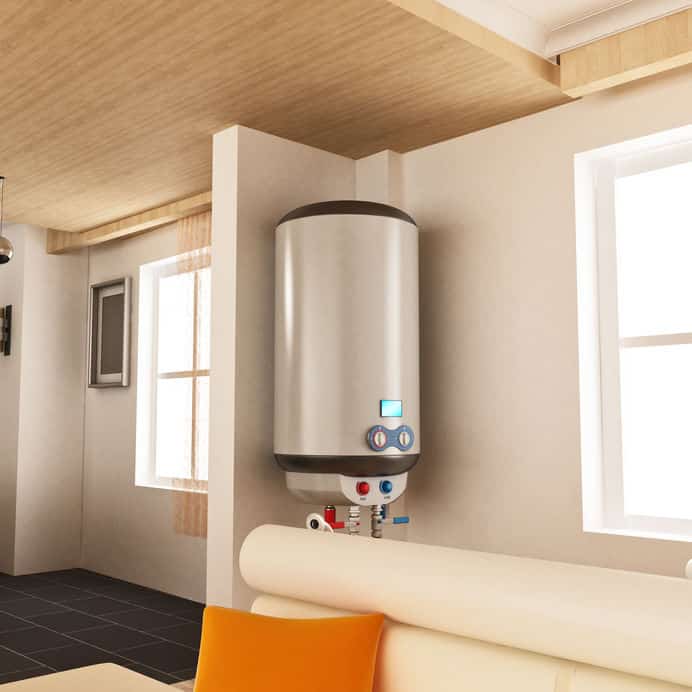 Are you considering a new water heater in Tempe, AZ or the surrounding area? Have you heard about tankless water heaters but you're not sure if one would be right for you?
Our team of plumbers from Peterson Air Care and Home Service is always happy to help you out. We will work with you to make sure you get the best water heater for your home. We have been installing a wide variety of water heaters for years, so we can help you get the information you need to make a wise decision.
Read on to learn about the pros and cons of traditional water heaters as well as tankless water heaters so you can decide which type may be best for your home, needs and budget!
Pros and Cons: Tank Water Heaters
Tank water heaters are also called conventional water heaters. They store hot water until you need it, then refill and heat more water.
These systems are simpler than tankless ones, so they are easier to install and repair and usually cost less up front. However, they cost more to use because you're paying to keep all of that water warm all the time. They also take up quite a bit of space and don't usually last as long as tankless water heaters do.
A conventional water heater may not hold enough water for some families. They usually have enough for approximately three showers. If you need more than that, you will have to wait or get a different water heater.
Pros and Cons: Tankless Water Heaters
Tankless water heaters heat water as you need it. Some may have a slight delay while that heating process occurs, though the latest models tend to avoid that.
Most tankless water heaters are more expensive to install than their tank counterparts, especially if you are doing it for the first time, because your system will need some modifications to work with the new heater.
However, they also tend to last longer and cost less to run. Some people see major energy savings when they invest in these water heaters. Tankless water heaters also take up a lot less space than the conventional version.
Some households need more than one tankless water heater to meet all of their hot water needs. Your plumber can help you make sure you have the hot water capacity you need.
Get Help Choosing and Installing Your Water Heater Today
Whether you have more questions or you're ready for water heater replacement in Tempe, call us at Peterson Air Care and Home Service today. We'll be there soon and help you select a hot water heater that will work well in your home and last a long time.
(480) 584-3226
Call Now