Are you feeling the chill in the Arizona night air? Ready to crank up your furnace? Before you find out your system isn't up to your standards for warmth, you need a furnace tune-up in Tempe, AZ to keep your home warm and comfortable. It could mean the difference between a cold night's sleep and a stress-free morning. Beyond comfort, ongoing furnace maintenance in Tempe, AZ, can also help extend the longevity of your unit and even lower your energy bills for ongoing cost savings.
We put together our best tips for furnace tune-ups and some DIY tips. Or call our team at Peterson Air Care and Home Service. We'll get over to your home or business as soon as possible for heating maintenance in Tempe, AZ, repairs, or to discuss a new installation.
(480) 584-3226
Call Now
Change Out Your Air Filter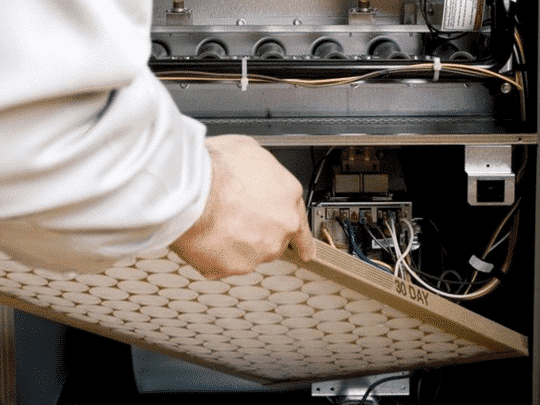 A clogged, dirty air filter forces your furnace to work overtime to keep your home warm. Your health is also at stake. Neglecting your filters can also lead to poor air quality and aggravate your allergies or respiratory conditions.
Changing out your filter isn't difficult, but if you've never done it before, you can usually just place the new filter over the old one. Once it's in position, pull out the old one and make sure the new filter is securely in place. If you're uncomfortable doing it on your own, call the team at Peterson Air Care and Home Service to help. We'll take care of your furnace maintenance in Tempe, AZ, and show you how to change your filter and what size you need.
Check Your Carbon Monoxide Detectors
One of the invisible dangers of running a furnace is the potential for carbon monoxide poisoning. Even small cracks in your furnace's heat exchanger or flue pipes can let carbon monoxide sneak into your home. Unfortunately, you won't necessarily be able to see the damage or leaks within your furnace and will need an expert to perform regular furnace tune-ups. Tempe AZ.
Fortunately, a good carbon monoxide detector can help keep you and your family safe. Test your carbon monoxide detector every month and swap out the batteries with a fresh set at least once a year.
Monitor the Temperature Consistency in Your Home
Sometimes it's not always apparent that your furnace is in trouble. Maybe there's no visible leak, your filters are squeaky clean, and everything seems okay. But is it?
One way to assess if your furnace is in good working order is to monitor the temperature in your home. If you're noticing you're suddenly getting up to adjust the heat in the middle of the night when you never did before, it may not be running as efficiently as it should. A home with cool patches or hot zones can also be a red flag that something is going on with your furnace.
Double check that your thermostat settings are correct and that the heating schedule you set is still working and wasn't accidentally changed. Next, change out your filter if you haven't already, and see if that makes any noticeable difference. You can also check around windows and doors for any leaks letting in cold air that may be causing your furnace to work overtime.
If everything looks good, it's time to call in a professional. The team at Peterson Air Care and Home Services can run a heating maintenance Tempe AZ check, get your system working efficiently, and alert you to any potential issues or necessary repairs before they turn into an expensive problem.
Look for Leaks or Damage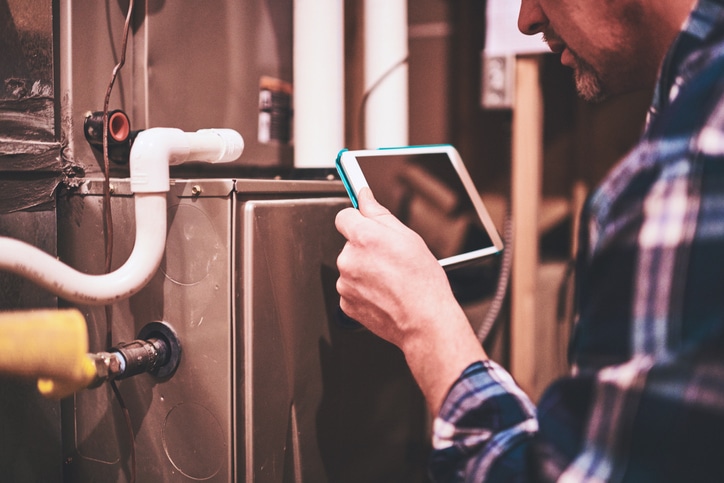 Just like any other system in your home, furnaces can leak or experience damage over time. If you notice water around your system, rust, or anything amiss, you need an immediate service appointment. It's one thing to swap out a filter, but trying to fix a furnace can be dangerous without the proper experience and certifications. In some cases, you could void your furnace's warranty with DIY repairs.
Even a little out-of-place moisture or a small pool of water could signal something more serious. Don't let the problem spiral out of control. Call us today, and we'll get to work on your furnace maintenance Tempe to see what's going on. It may be worth an upgrade and new furnace installation if your system is 10 to 15 years old, you have ongoing repairs, and the problem is going to be costly to fix. Our team will walk through all your options to ensure you can make the best decision for your household and budget.
Call Peterson Air Care & Home Services Today For All Your Furnace Tempe AZ Needs
There are plenty of ways you can get your furnace ready for cold weather and do a little DIY maintenance and troubleshooting on your own. But at some point, a professional needs to look over your furnace and look for damage and leaks, thoroughly clean out the air ducts and vents, and ensure it's in good working order. When you need heating maintenance Tempe AZ, we're here to help! Contact the team at Peterson Air Care and Home Service today for all your furnace needs, and we'll make sure your home is comfortable and warm. Call us today!
(480) 584-3226
Call Now